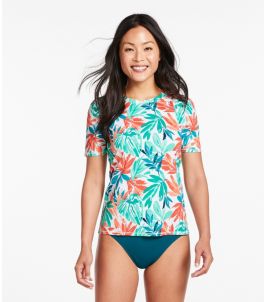 was $54.95now $29.99Save $24.96 (45% Off)
 for delivery date.
(Most orders will arrive in 2-5 business days)
Get maximum coverage and comfort in a lightweight, breathable layer for water and land. Silky smooth performance fabric with a colorful print dries fast and feels great all day – it's the ultimate swim shirt for long, sunny days.
Shop this item