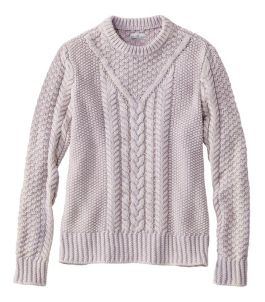 was $119.00now $69.99Save $49.01 (41% Off)
 for delivery date.
(Most orders will arrive in 2-5 business days)
Our twist on a classic, with authentic cable designs from the Aran Islands. This updated boyfriend sweater is made from crispy washed cotton yarns that are substantial and reach further into the seasons than traditional wool.
Shop this item