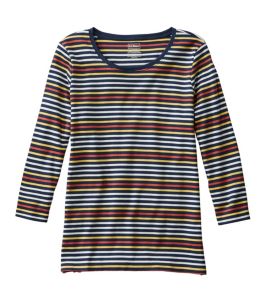 was $39.95now $24.99Save $14.96 (37% Off)
 for delivery date.
(Most orders will arrive in 2-5 business days)
Made from the top 1% of the world's cotton, this supima cotton striped tee has a feminine jewel neckline and three-quarter-length sleeves. It's sure to be one of the most versatile tees in your wardrobe.
Shop this item