Skip to main content

Find an L.L.Bean Retail Store or Outlet near you.
Shop at dozens of locations - or order online and enjoy same day pickup on in-stock items at the store nearest you.
For hours, directions and events, click a location in the list below.
Visit Us in Freeport, Maine
Come visit us in our hometown of Freeport and find out why over 3 million people visit L.L.Bean's Flagship Store each year. Discover fun events, free clinics, special celebrations and much more.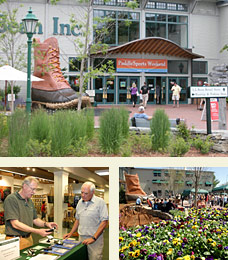 Our Expert Staff Is Here to Help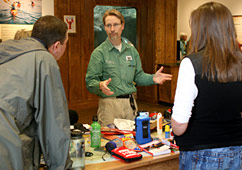 Whether you're looking for a kayak, a pair of jeans or a nearby hiking trail, we'll help you find whatever you need. Our friendly, knowledgeable staff can offer tips on setting up a new tent or layering suggestions for an upcoming trip. Because after a century in business, a satisfied customer is still our most important goal.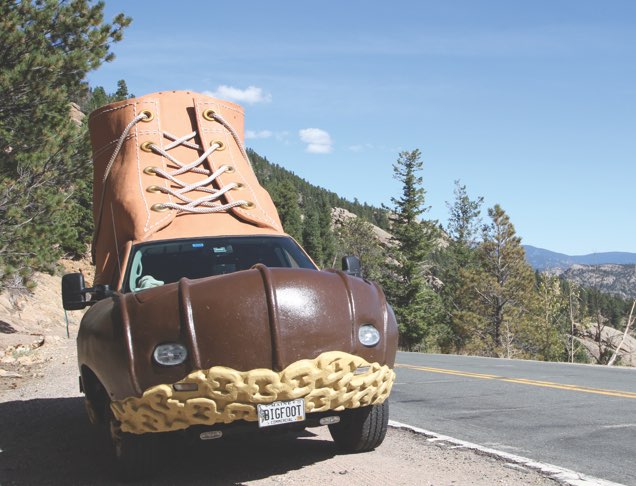 The Bootmobile Is On the Road
The original Bean Boots were designed to help people enjoy the outdoors - and so were out larger-than-life mobile replicas. Find out when the L.L.Bean Bootmobile will be trekking your way.
See Where it's Headed Next
Visit the L.L.Bean Retail Store or Outlet Near You.
Come experience the L.L.Bean tradition firsthand at our L.L.Bean Retail Stores. Find classic mens, womens and kids apparel, footwear, outerwear, outdoor gear and home furnishings made to last. L.L.Bean Retail Stores have friendly, knowledgeable in-store experts to answer your questions and help you shop for outdoor gear and more. Whether youre a beginner or have advanced outdoor skills, we offer great in-store clinics and events at all of our retail locations, plus our Outdoor Discovery Programs. At our outlet stores, save up to 50% on apparel, outdoor gear and more. L.L.Bean stores and L.L.Bean Outlets are located in Maine, Colorado, Connecticut, Illinois, Kansas, Maryland, Massachusetts, Michigan, Minnesota, New Hampshire, New Jersey, New York, Ohio, Pennsylvania, Rhode Island, Utah, Vermont, Virginia and Wisconsin. For information about in-store events and free clinics, or customer service questions about apparel or outdoor gear, visit our store pages to find the L.L.Bean store in your area.
L.L.Bean Retail Stores


Shop outdoor gear & classic styles and get outside with our expert-led courses.



L.L.Bean Outlets®


Save up to 50% on a wide selection of discontinued and overstocked items.



L.L.Bean Kiosks


Check out our seasonal mini-stores with some of our most popular products.