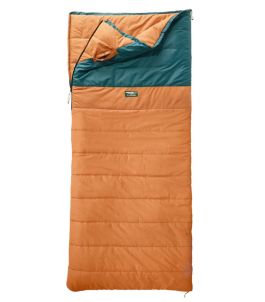 was $109.00now $64.99Save $44.01 (40% Off)
 for delivery date.
(Most orders will arrive in 2-5 business days)
A super-comfortable, roomy summer sleeping bag with soft lining, warm insulation and a handy pocket that keeps a phone or headlamp close. It's perfect for car camping, the summer camp, picnics, outdoor concerts or just lounging at home.
Shop this item