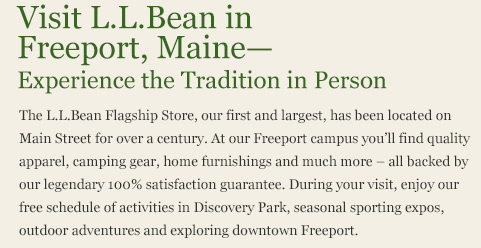 Store Events & Adventures

We offer exciting courses, trips and tours, based out of this store – plus free clinics, outings and fun events for your whole family.

Event Calendar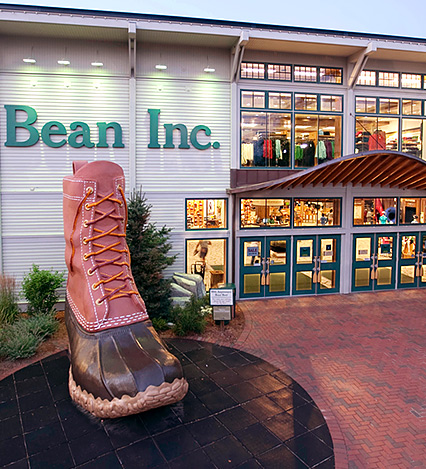 SHOP ANYTIME, DAY OR NIGHT
All stores, except our Outlet, are open 24 hours a day, 365 days a year.
Campus Map
FEATURED EVENT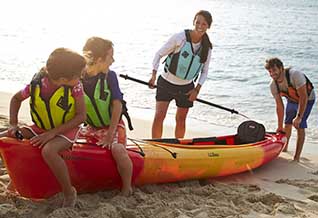 PaddleSports Weekend
Jun 5 - Jun 7
It's finally time to hit the water! Get ready for the summer season with fun events and activities at our paddling center on beautiful Casco Bay - just 10 minutes away from our Flagship Store. You'll find free boat demos, boat testing, free skills clinics, food trucks, kids' activities and more. Take our convenient shuttle and stay for an hour or the whole day. You can also sign up for an Outdoor Discovery Schools kayak course or tour, starting at just $25.
More details
There's More to Do in Freeport
Over 3 million visitors a year make L.L.Bean Freeport's most famous destination, but there's plenty more to do while you're in town. Grab a lobster roll, discover hundreds of nearby shops and restaurants, or take a short drive out to Wolfe's Neck State Park, where you can hike, picnic or explore our rocky coast.
Helpful Links
Maine Office of Tourism
FreeportUSA