Where is my Order Number?
You can locate your Order Number on your shipping label, on your packing slip, or in the email confirmation you received after you placed your order. See examples below.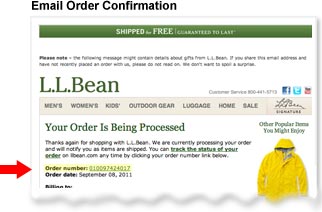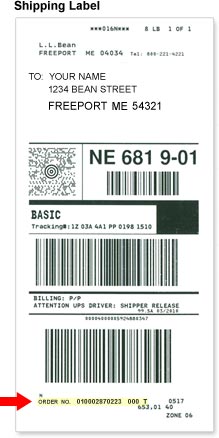 This label can be used for returns via UPS or USPS.
Please note: L.L.Bean Visa Cardmembers receive free return shipping by using this prepaid return label: for all others, your refund will be reduced by $6.50.