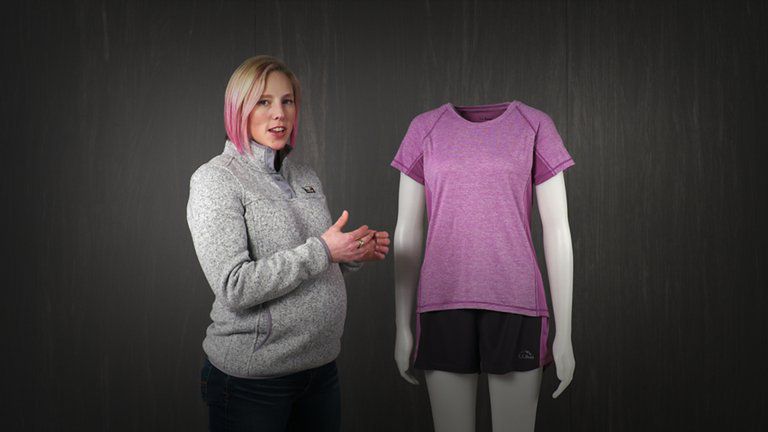 When we designed the Circuit Running Collection, we partnered with a world champion. Kikkan Randall helped us take active shirts and shorts to the next level.
"I think what's really special about the Circuit Running Collection is I'm really excited to get out and wear it, and put on this outfit, and go train. I feel like it's going to provide all the technical elements I need to perform. But it's going to look great, it's going to be really functional. It's going to have a great, classic fit, and it's going to be really versatile.
One of the things I'm really excited about, a new improvement, is the antimicrobial properties they've put into the fabric here. Definitely putting a lot of sweat into these garments over the course of many sessions through the week. The antimicrobial properties are going to be really handy for keeping this garment feeling fresh.
Another big elements that I find really important is that most of the time we're exercising, we're outside, visibility is certainly very important for safety. So we've done a fun job of adding in some really nice reflective elements to these two pieces here. Also we worked a lot on seam placement. Because as you're running or skiing and you're using a lot of arm movement, it's really important where those seams lie. It's amazing what a difference it makes to have the right fabrics, the right technology built into something as simple as a t-shirt or a pair of shorts."
See more of Kikkan's favorites at llbean.com/kikkan.