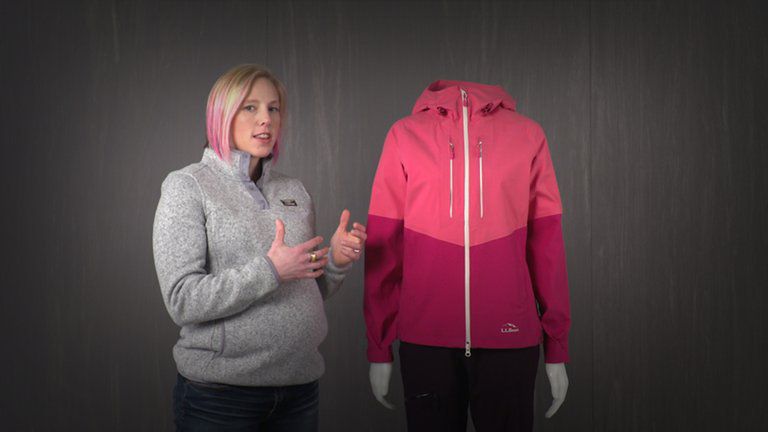 This is world champion Nordic skier (and future mom) Kikkan Randall. She tested the L.L.Bean Neoshell Jacket and Pants around the world.
"The Neoshell is a totally unique and hybrid product that I haven't seen really done by anyone else, because it has so many features that I need as an athlete that does really dynamic aerobic activity. I love that the fabric really stretches and moves with me as I'm using my arms and my legs and moving in a really dynamic way. I love the fact that it breathes from the inside so as I'm generating heat, generating perspiration, it's helping wick that away, get it out. But meanwhile I can be in a downpour or it can be really inclement weather and it's protecting me and keeping me from getting soaked on the inside.
To come work with the designers, I wanted to really emphasize that they were doing so many things right with the garment already. And then we just needed to make small improvements on it. So some of the things that we worked together on were adding in some hand pockets here. These pockets are really nice because you can open them and use as venting or store extra gear in there. We worked on a nice enclosure so you can adjust the jacket. The cuff was really important because this is something that as you're doing a really active movement when you're wearing gloves. Some of the hood elements, keeping the hood nice and lightweight.
Outside of all the technical things I love about this jacket. I also love how it looks and how it makes me feel when I wear it.
See more of Kikkan's favorites at llbean.com/kikkan.