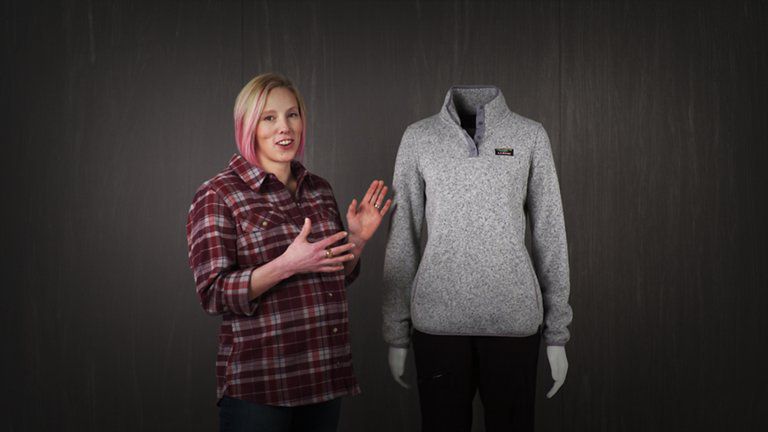 Whether she's winning World Cups or preparing to be a mom, Kikkan Randall knows how to stay comfortable. She?s trusted the Bean's Sweater Fleece to keep her cozy, all around the world.
"I was so excited to hear the Sweater Fleece was making a comeback, because when I was young, my mom had a version of it, and I totally would sneak into her room and steal it, wear it around. Eventually I think she just gave up on keeping it for herself, because I wore that thing all the time. So when I heard this was coming back, I was so excited. I love the way it turned out. It has all the features that I used to love about it.
It's got the nice piping, which has a nice ski feel. You have the option of buttoning up and getting nice and cozy; or you can open it up and wear it inside. It's got the hand pockets so you can feel nice and warm. With a modern fit and great fabrics, it's so versatile. A nice cozy piece you can put on after training, or if you're just trying to stay warm doing an outdoor activity. But then it also performs great like a sweater; it's got a really nice style to it. I can wear it to a nice dinner. I still love how it has the classic logo, and the tradition behind it."
See more of Kikkan's favorites at llbean.com/kikkan.