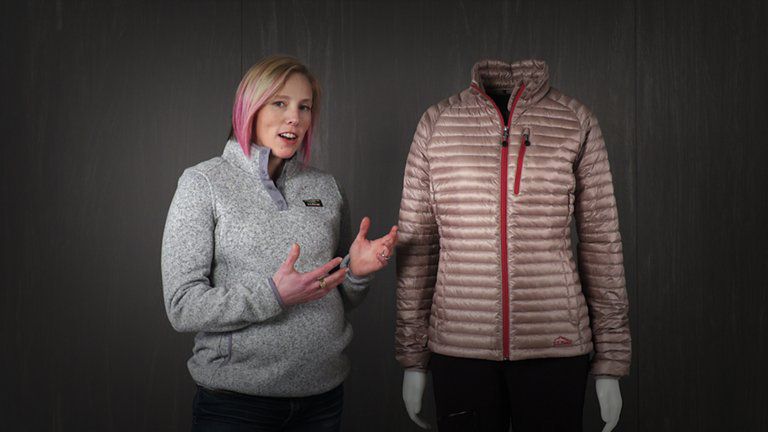 Kikkan Randall is one of the fastest Nordic Skiers alive. She loves the Ultralight 850 Down Sweater, because it's never gonna slow her down.
"The 850 Down Sweater has been a really great piece for me. I feel like I can take it everywhere and use it in every condition. It's super warm yet lightweight. It can be a great outer layer; it can be a great under layer as extra insulation. I find I can just use it in a lot of different ways.
We know down is a great insulator, and that's certainly an important quality. But what I love about this DownTek down in particular is that when I'm out in the elements, I feel like it performs really well, if it gets wet, if it's in the wind. And with the water-repellent finish, even if you're in wet weather, you're still safe to go. Super convenient, packs into its own pocket. I found this incredibly versatile, I mean it's so lightweight, it's so incredibly small. When I'm traveling I can put this in my carryon, even works as a great travel pillow. And then when I get to my destination, I unzip, and out comes a great jacket."
See more of Kikkan's favorites at llbean.com/kikkan.