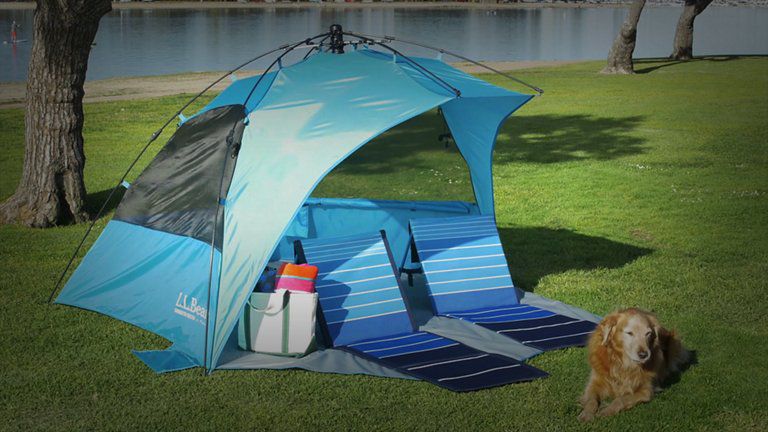 The L.L.Bean Sunbuster Folding Shelter provides instant shade anywhere, and is incredibly easy to set up in just seconds.
To set up, lift up on the shelter's center hub. At the same time, pull on the cord to extend the poles. Just like that, your shelter is ready to go.
When you're ready to pack up, just pull down on the center hub, retracting the poles and collapsing the shelter.