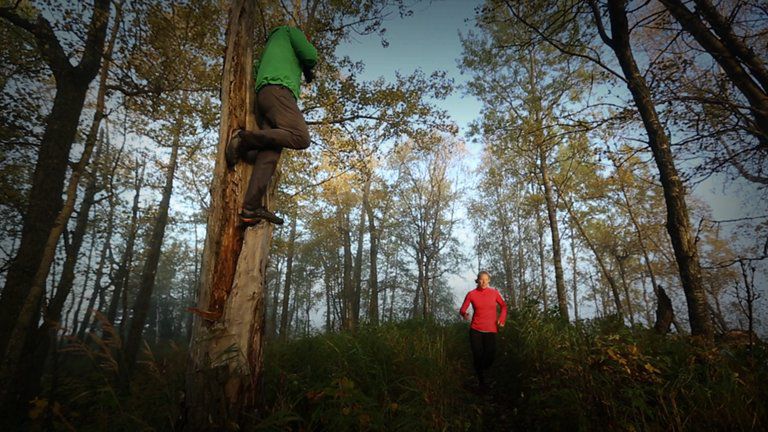 Kikkan Randall: This was actually kind of one of the more fun photo shoots I've done. We did it entirely on foot and on bikes over the two days, so we went out there and we were doing the activity and really capturing the pure essence of it. So, yeah, there was none of the fluff – we just went out and had a great time and actually got some good training in.
Garret Grove, photographer: Every foot we gained and mile we went farther back, the light just kept getting better and better until eventually it just went full pink and purple and blue. Then to wake up this morning and have misty fog over the ocean and a sunrise pop right through it, and everything turns gold and yellow...you can't really ask for much more.
Kikkan Randall: It's really cool to see a traditional company like L.L.Bean expanding into some new territory and really making gear for different adventures. It's been a great partnership.
Garret Grove, photographer: It's the first time that I've worked with L.L.Bean and seen their products in this environment, and I think I said numerous times, "Whoa! This is impressive!" It's a whole new side that we haven't seen as much in the west. To see it in this environment and being used so well, especially by someone like Kikkan who uses it day in and day out, it's really cool to see.