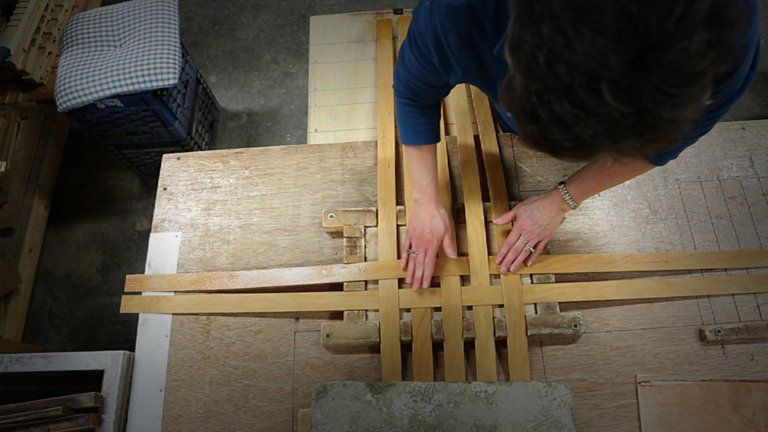 Kurt Cressey, Pack Basket Maker: The best way to describe a pack basket is a big hole surrounded with wood. After that, you can carry it by the handle, you can carry it on the back, you can fill it up with anything you want. The imagination is your only boundary.
Kathy Cressey, Pack Basket Maker: What I like best is the actual process. To see it start from just pieces of wood, then weaving it into a basket, and then seeing the finished product. It's just very fulfilling to me to see the end product and know that I made it.
Kurt Cressey: Quality speaks, and when people see the quality of the basket and the hard work that goes into making that type of quality, it shows. It's something that will be passed down from your father to the next kid and all the way down the line.
Kathy Cressey: Having an item, whether it's a pack basket or any other simple item, it's just something that is handmade, it's made in Maine, it's made in the USA. Having something that someone else took the time and their hands to physically make, people appreciate those types of things.
Kurt Cressey: And you never have to worry about the zipper getting stuck.