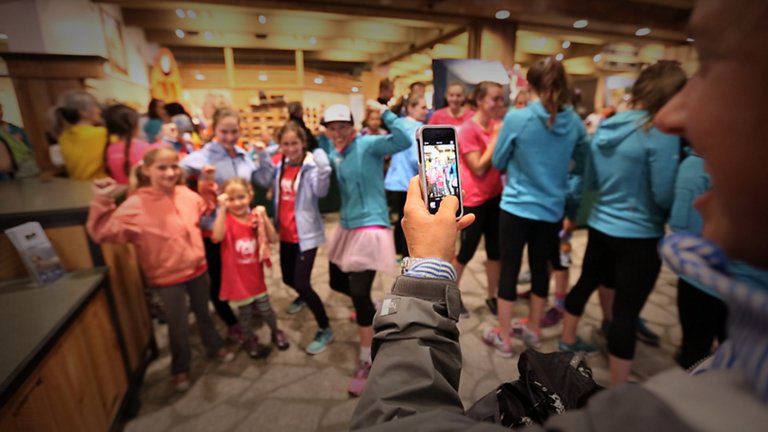 Kikkan Randall: I had one little girl bring her bicep up and go, "Will you autograph my bicep?" That was really fun. The girls were just really excited. We did a really unique Fast and Female event; we took our "Power Hour" concept and we brought it into the L.L.Bean store, ducking and weaving through the racks. It was a really cool way to take what we were doing and bring it into a new environment. There was so much energy, customers were cheering for us as we went through the store. That was really fun, to not only bring Fast and Female to this part of the country, but also to partner with a great brand like L.L.Bean that shares our passion for introducing young people to sports in the outdoors.
It's been really fascinating to actually come here to the heart of L.L.Bean and meet the people behind the product. This is a great, exciting group of people who love what they do. They're excited to continue to develop new technologies and push the limits of innovation, and I'm just blown away and really excited to be a part of the team.
Allowing me to take this experience I've developed over the years as an elite athlete and put it into something where I'll actually get to see a final product, I feel like I'm part of the L.L.Bean family already. I think this is going to be the start of something really great.