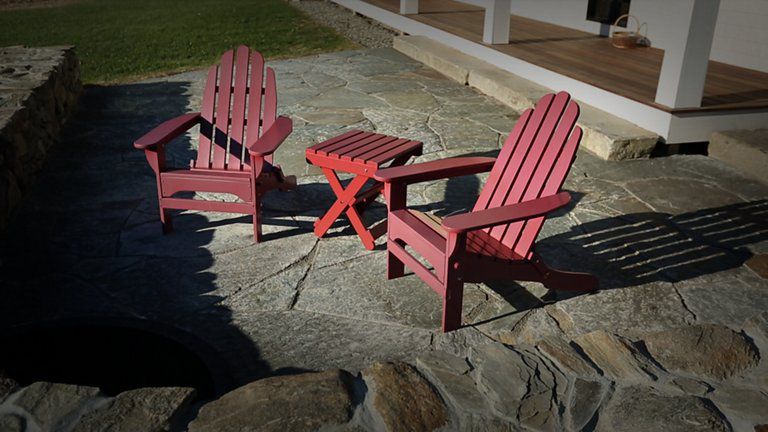 We manufacture the Adirondack chair here in upstate New York, using select American hardwoods that are harvested in our region. This chair is truly made where it originated in the early 1900s. Over the years we've perfected the exterior acrylic paint that we use to give it a very durable finish.
On top of that, we've designed it so it can fold for storage. Having this folding feature that we've worked closely with L.L.Bean to develop, will enable you to fold them up in a flatter space and put in storage for the winter months.
Over half of our workforce has been with us for fifteen years or more and we take pride in what we're going to send to the end customer for L.L.Bean.