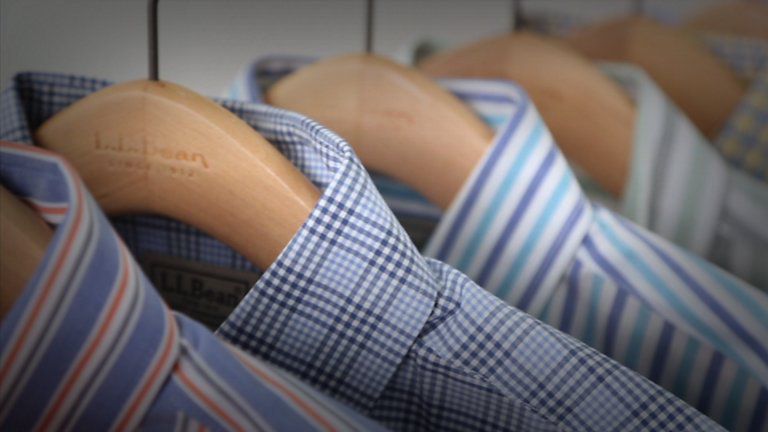 At L.L.Bean, we believe it should be it easy to find your favorite shirt. That's why we offer a choice of three distinct fits: Traditional, Slightly Fitted and Slim.
Our Traditional Fit Shirt is the tried-and-true classic L.L.Bean fit our customers have loved for years. It's cut wide across the shoulders, has full sleeves and is relaxed through the chest and waist. It's a great choice for men who prefer a generous cut with plenty of overall ease.
The slimmer-waisted trim fit you knew and loved is still here; the only thing that's changed is its name – to Slightly Fitted. Just like our Traditional Fit, a Slightly Fitted shirt is roomy across the shoulders and relaxed through the chest and sleeves. The big difference is that it features a slight taper at the waist.
Slim Fit is our newest, most modern fit. As its name suggests, our Slim Fit is cut slimmer across the shoulders and tailored closer to the body with narrower sleeves and our slimmest waist, so there's less fabric to tuck in.
At L.L.Bean, we take customer service every bit as seriously as we take fit. If you have any questions, don't hesitate to give us a call.
Remember, whichever fit you choose – Traditional, Slightly Fitted or Slim – you can count on receiving a top-quality shirt that makes you look good and feel good every single time you put it on.
We guarantee it.