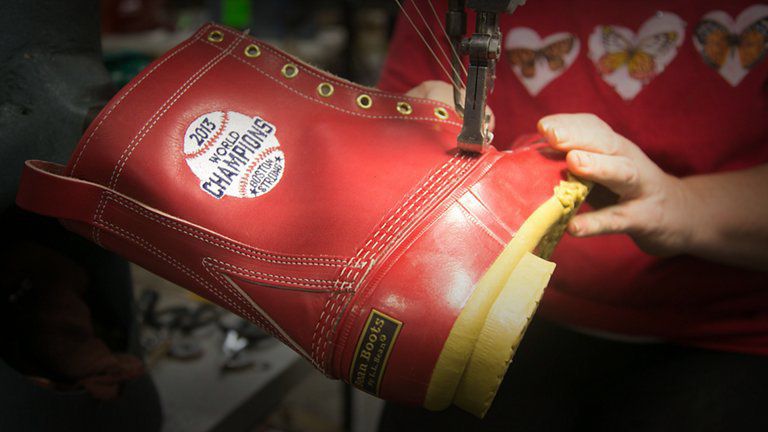 Kelly Warsky, L.L.Bean Corporate Partnerships: We're thrilled that the Red Sox won the World Series. We're diehard baseball fans and partners with Fenway Park, so we couldn't be more excited to have the Red Sox bring home the win right here in New England.
We felt we had to do something to commemorate such a spectacular season, something to express our thanks and say "Congratulations", from one New England institution to another. So we came up with something we can give the Sox that nobody else can, something uniquely L.L.Bean and uniquely New England: Special red L.L.Bean Boots with a commemorative World Championship logo.
These extremely limited-edition 2013 World Championship boots were created by our expert bootbuilders in Brunswick, Maine, designed and sized specifically for the Red Sox players and staff. It's our way of saying "thanks" for all the Fenway memories, to each and every member of the team.