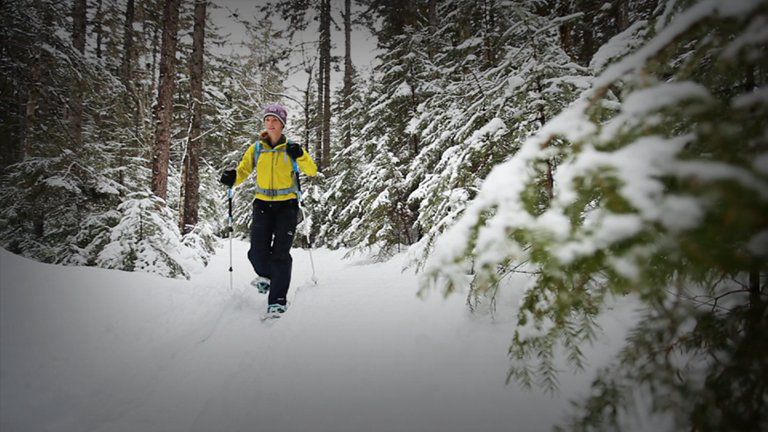 Snowshoeing is a fun way to take your favorite walks all winter long, and our Winter Walker Snowshoes are designed to make it easy and affordable to get started.
The simple, intuitive design isn't just for beginners - it's also great for experienced snowshoers or anybody looking to hit the trails on flat to rolling terrain.
The binding system - including a unique heel strap that centers your foot over the snowshoe ' fits most sizes of winter boots and provides easy on and off.
A lightweight, rockered frame allows for a more natural step. The women's model features a tapered tail designed specifically for a woman's stride.
The rugged decking is resistant to abrasion and punctures, allowing great support to float on top of the snow. Aluminum crampons offer exceptional traction on packed snow and ice when powder is a little thinner.
Built with simplicity and ease of use in mind, these snowshoes are the perfect addition to your gear to help you spend another day enjoying the outdoors.