One Minute on L.L.Bean Boot Care
Got a minute? Here are a few simple tips on how to care for your L.L.Bean Boots and help them last a lifetime.
Play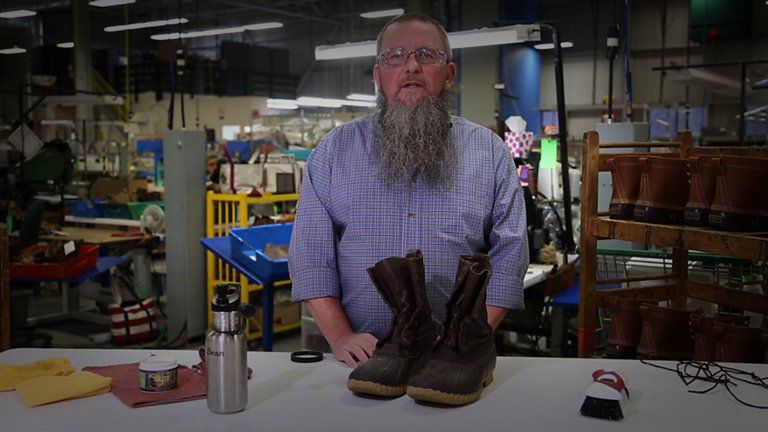 The soft, durable leather in L.L.Bean Boots is already treated to resist water and weather, but you may want to treat your boots with a natural beeswax-based leather conditioner like our L.L.Bean Boot Guard dressing. Rub the conditioner into the leather and stitching to ensure that water stays out and the leather looks great.
L.L.Bean was founded on our L.L.Bean Boots, and that's why we can stand behind them with our 100% guarantee. Our company has been around for more than 100 years because we go the extra mile for our customers – and with these tips, your boots can continue to do the same.