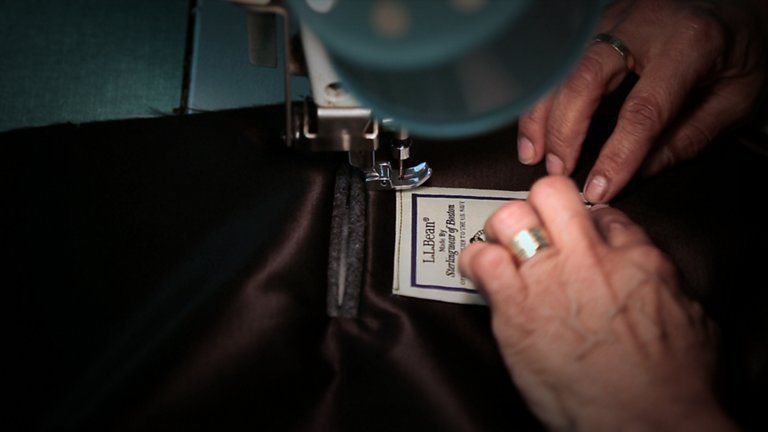 Frank Fredella, President & CEO of Sterlingwear of Boston: I have a peacoat in my closet that we made in 1967, it's like it's practically new. In all good conscience I have more than one peacoat, but each of them are long lasting. They do last.
A.J. Curran, L.L.Bean Product Developer: We were actually looking through a magazine and Sterlingwear had taken out an advertisement, and they had a very handsome peacoat, and part of the ad talked about how they were making peacoats for the United States Navy down in East Boston, Massachusetts. I think a lightbulb really went off in all of our heads. It's just a great feeling to see some of this manufacturing coming back to the United States.
Frank Fredella: American-made products, as far as we're concerned, are the best-made products. I'm from Boston. My family is from Boston. This is very important to me. I feel that the work ethic in Boston is very, very important to the quality of our product.
We use the same specifications, especially for the peacoat, that we use for the military. It's governed by the amount of stitches per inch; we use ten to twelve, which ensures a very tight bond between the various parts of the fabric. We use the finest wool available for this particular product, which is 80% virgin wool blended with 20% nylon for added strength. With the fabric and the make and the stitching that goes into this garment, it is something that will last for generations.
A.J. Curran: We've manufactured the L.L.Bean Boot here for 100 years. To be able to take certain pieces and bring them back is a good feeling, especially such great quality construction for such a great value. It really feels good when you wear the product.