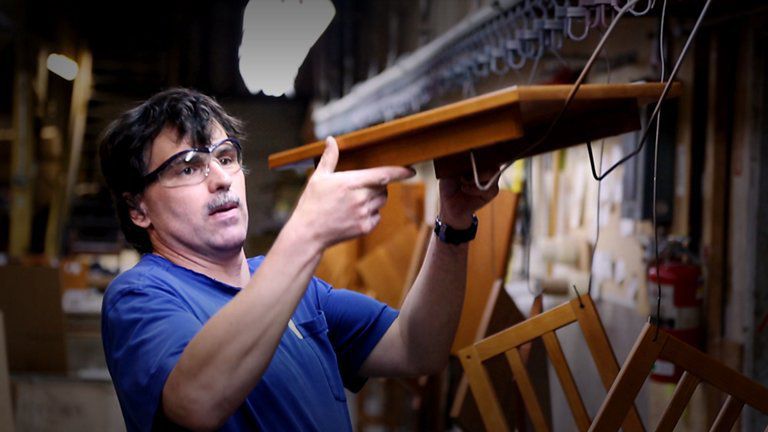 Ed E., L.L.Bean Manufacturer: We've been manufacturing mission furniture for L.L.Bean now for over 30 years. Over half of our workforce has been with us for 15 years or more. We're a family-owned business that operates as families do.
We have chosen white ash as the raw material for our mission furniture because it is a beautiful wood to work with. It machines well and it'll hold up to rigorous use for generations.
We put one coat of lacquer on that seals the wood to protect it from moisture. We sand it with very fine sandpaper to get a smooth finish before we apply a second coat that gives you the durability that you've come to expect.
The final inspection is when they actually see the completely finished piece, and they're not going to put a stamp of approval on it until they feel it's acceptable to be put in their house as well as your house.
We want a 100% quality product that we're going to develop, we're going to create, we're going to send to the end customer so they enjoy it not only for themselves but for future generations to come.