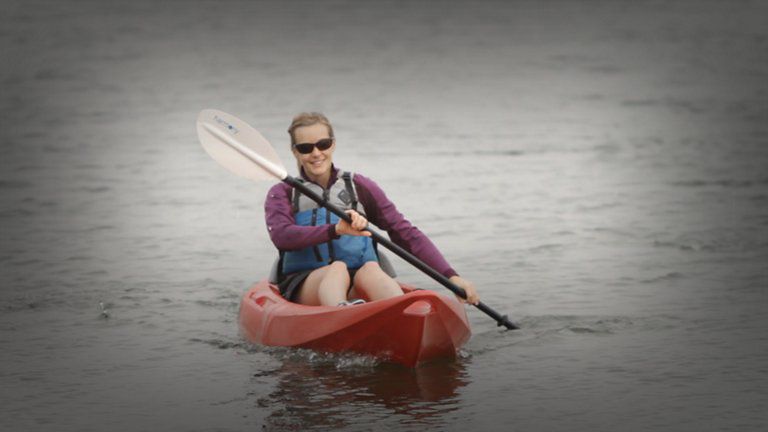 Modular sit-on-top kayaks are great for paddlers who have limited storage space. Like traditional sit-on-top kayaks, they're especially easy to use and great for paddling warm waters. With manageable sections that lock securely together, these innovative kayaks conveniently fit inside most SUVs and larger cars and are a breeze to carry.
What's more, they're quick and easy to assemble – just align the sections, slide them together, tighten and you're ready to go. When you're done paddling, simply release the straps and separate the pieces.
Best of all, modular sit-on-top kayaks are just as stable and easy to maneuver as their traditional counterparts.
Our modular sit-on-top kayaks are available in solo or tandem models. You can also purchase additional sections separately to convert a solo into a tandem, or even a longer multiperson boat. Whichever size you choose, these ground-breaking boats make it easier than ever to get out on the water with friends and family and enjoy the fun of kayaking.