Turbo Tent
Treat yourself to more free time at the campsite with our new Turbo Lite Tent, which you can set up in less than a minute.
Play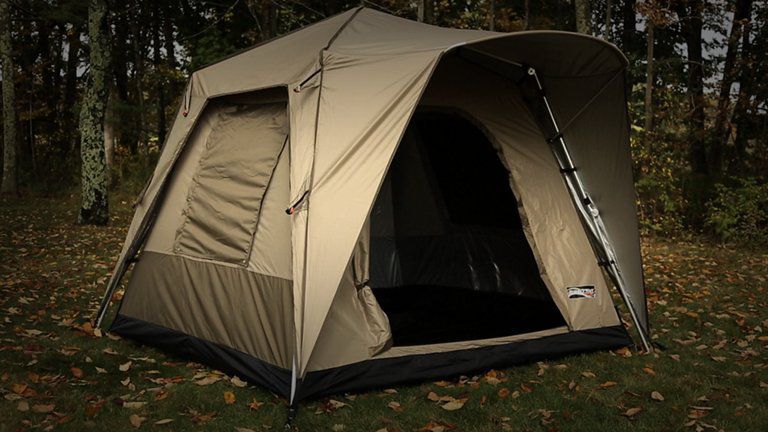 What could you do with more time at the campsite? Would you toast another marshmallow? Watch ten more minutes of sunrise? Or just tell one more campfire story?
The Turbo Tent is designed to keep camp set up simple and easy, and give you more time to enjoy your camping trip. The tent can be set up in less than a minute in three simple steps.
First, roll out the tent and stake it to the ground. The airplane aluminum poles are all built right into the tent, so you'll never have to worry about sorting through a pile of poles or losing an essential piece of gear.
Second, straighten the tent poles and lock the joints into place.
Finally, step inside the tent and push up the top until it pops into position.
After the tent is set up, attach the fly for protection from the elements. The fly's guy lines are stowed in the fly's zip-up pockets, making them easy to find and stake to the ground. The ripstop waterproof poly-cotton fabric feels like cotton canvas, but it's twice as strong and weighs half as much.
This tent may set up more quickly, but it's guaranteed to last just as long as everything else from L.L.Bean.