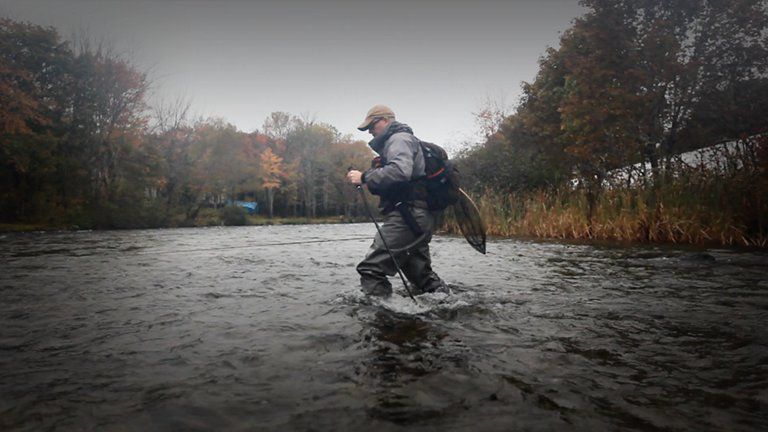 Rapid River Wading Staff
Hi. I'm Mike from L.L.Bean product development. Our exclusive, state-of-the-art Rapid River Wading Staff opens superfast with a flick of the wrist, and stays open to provide dependable support in even the roughest rapids.
Thanks to a sophisticated spring system and rare-Earth magnets, the staff won't come apart until you want it to, so you can concentrate on wading safely. When you're ready to store the staff in the carrying pouch, simply pull the segments apart, starting at the bottom section.
We designed and tested this staff on our own fishing trips. And after countless streams, brooks and rapids, we're sure you won't find a more innovative and reliable wading staff anywhere else.