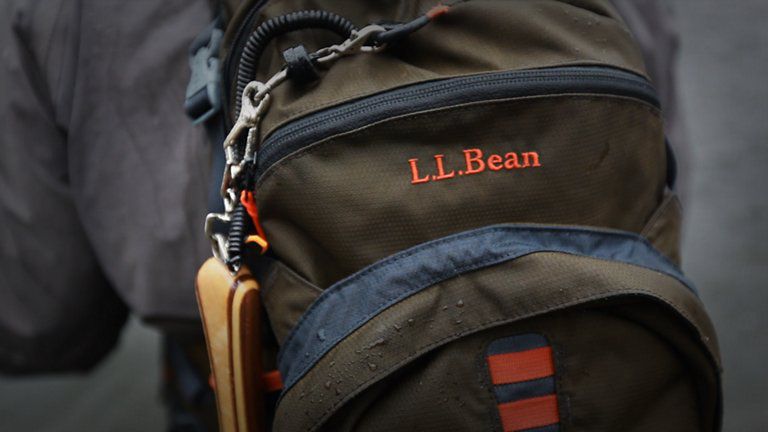 Kennebec Switch-Pack
Hi. I'm Mike, with L.L.Bean product development. True to L.L.Bean's tradition of innovation, the Kennebec Switch-Pack is the ultimate in versatility – and day pack and full-featured vest pack – all in a single piece of gear.
With the capacity for a full day out, you can use it as a day pack to hike to your favorite stream, river or pond. Once you're on the water, it converts to a full-featured fishing vest pack. Just remove the two side pockets and attach them to your shoulder strap. You've got a fully functional fishing vest pack that's ready for a day on the water.
When you're ready to hike out, simply remove the pockets from your straps and return them to the sides of the pack. All straps feature a clean finish that won't snag a fly line, and the pack's narrow profile won't interfere with casting, wading or bushwhacking into your favorite spot.
This simple solution means less time stashing an extra bag, less time switching gear and less weight to slow you down. But, even better, it means more time casting on the water. You won't find a pack like it anywhere else. Guaranteed.