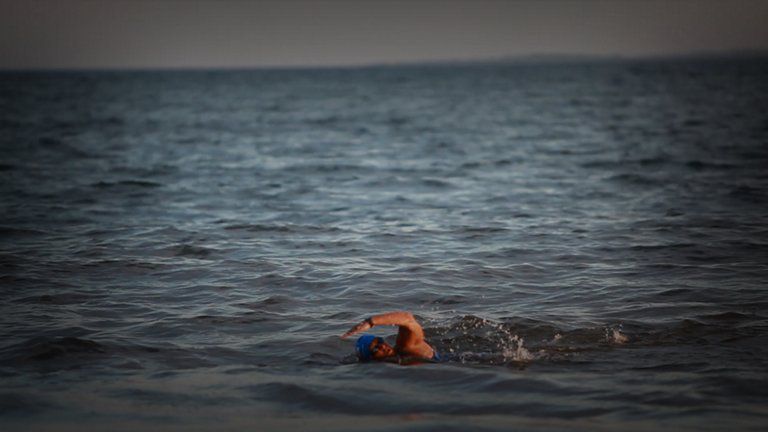 BeanSport Tank Suit
Hi. I'm Pat Gallant-Charette. I'm a nurse and I'm a marathon swimmer, and I've worn the same BeanSport Tank Suit from the English Channel Swim to the Japan Swim. I call it my lucky suit because after swimming the English Channel, I decided that I was going to try the Strait of Gibraltar, and I broke the United States women's record. It'll be coming with me when I swim in New Zealand and in Ireland next year. It's like, "Watch out world!"... you know?!
When I started my marathon swims, I was having problems with a number of top-name suits, and I happened to come across an L.L.Bean suit and I figured, oh, I'll give it a try. It was extremely comfortable and after doing a six-hour ocean swim, I didn't have any friction rubs, the straps stayed up, and I said, "Wow, I'm going to take this suit for my English Channel Swim." I ended up swimming 33 miles, and the conditions for the English Channel, at times I felt like I was swimming in a washing machine, and that BeanSport Tank Suit helped out great and it was just as comfortable as it was in the 33rd mile. I'm very pleased with it because I finally found something that's comfortable that'll stand up to the rugged use that I have.
You don't have to be a marathon swimmer to enjoy wearing the suit. I find the BeanSport Tank Suit to be a very well-made suit, whether you're swimming laps or aerobics or marathon swimming. It's a very all-around comfortable swimsuit to wear.