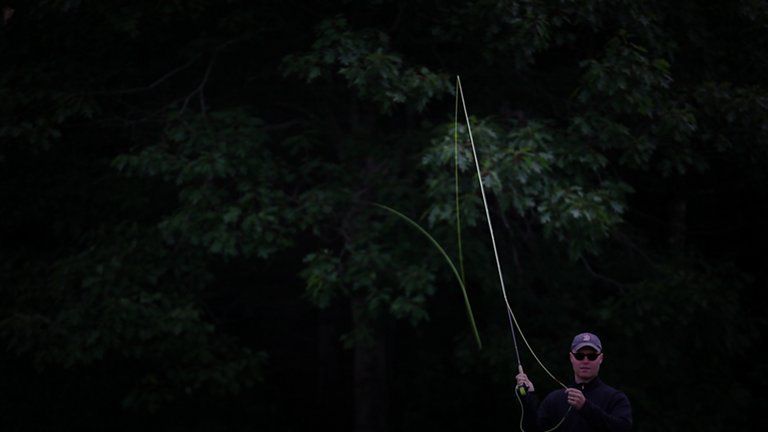 Fly Casting
Hi. My name is Macauley Lord. I've taught here at the L.L.Bean Outdoor Discovery Schools for 23 years. In the fly cast, there's a quality of motion that is a little bit like a ballet. People who are doing these casts – you see their faces, and sometimes they're intent, but when they have a chance to kind of reflect on what they've done, you know, you'll hear them say, "It feels good."
Participant Virginia: Very relaxing, that's the biggest thing for me, it was very relaxing, enjoyable, and I learned a tremendous amount. I think I was, worked very hard at the limited amount of casting incorrectly. But because of the relaxed nature, and the kind of fun component of it, it was easy to switch over and be successful.
Participant Robert: It was really helpful, because when you learn to do something on your own and nobody's every taught you how to do it, you've never had any instruction, you tend to make mistakes and learn bad habits. And right off the bat, I found out that I had some bad habits and it's good to learn that you can correct those.
Macauley: People who come to do this are thinking about going out and fishing in a beautiful place like Maine on a day like this. And to be able to give them the basic tools they need to go cast the fly out to a fish, is really it's a great privilege.