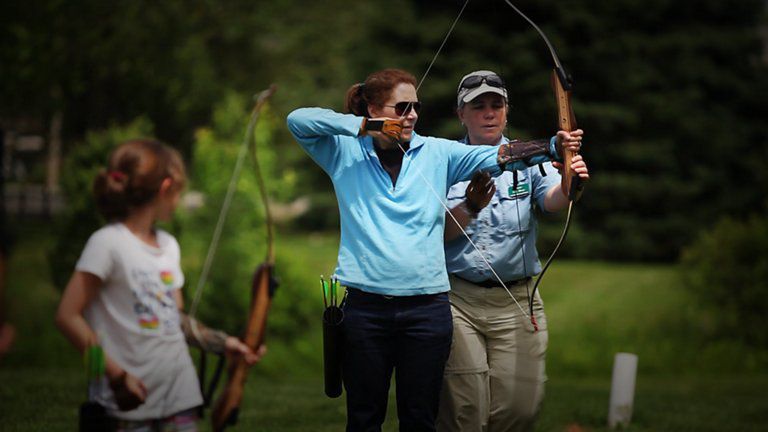 Archery
Hi. I'm Dana Cyr. I'm an L.L.Bean archery instructor for the Outdoor Discovery Schools. I shoot competitive archery regionally, and I said, "What an opportunity for me to teach somebody else the love of the sport that I have!" And the opportunity presented itself here at the Discovery Schools and I took advantage of it.
Participant Deb: This is something we couldn't have done on your own. We don't have the equipment, and we definitely don't have the expertise, so it was something we could try for a short period of time and we loved it. I'm sure we'll be back and maybe pursue it some other way, too. It's a nice day out, a short time commitment, and it was just easy to get to and fun to do and a great time, I think.
Deb's daughter, Mollie: Yeah!
Dana: You come for an hour of personal instruction, you learn some steps – you walk away with a lifetime sport.