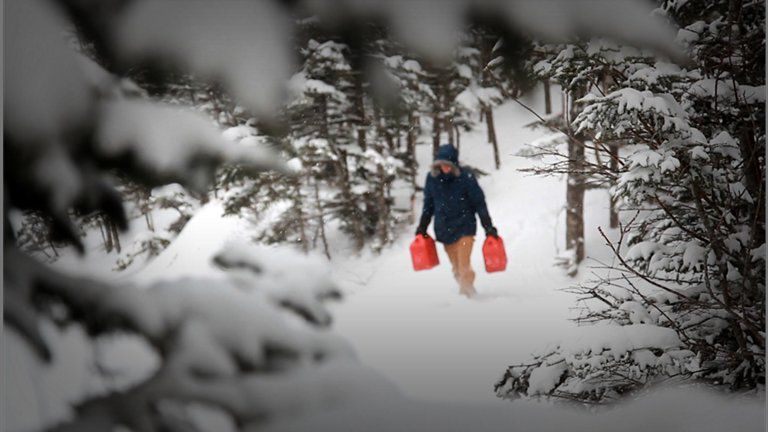 Baxter State Parka
Hi. I'm Taylor, with the Appalachian Mountain Club. The Baxter State Parka is the perfect jacket for being up here (at Carter Notch Hut on Wildcat Mountain in New Hampshire). I really don't want to have to put on a hundred different layers to be able to go outside. It's really nice to be able to just have this one thing that I know I can wear and be comfortable in pretty much any weather.
This hut is definitely a little bit different than your average household. There's no heating up here. We have a woodstove that we fire up at night to get it warm while people are having dinner and whatnot. But beyond that, we have no electricity, no running water. So every morning, we go down to the lake with our five-gallon buckets and fill up water from there and bring it back in to the hut.
There are things that I have to do on a daily basis, several times a day, so it's nice to be able to be really comfortable out there. And it really keeps your whole core warm. By doing that, it allows your body to spend energy on heating your hands and your legs and everything. And it's really just the one layer that you need – you don't need anything else.
This would be the perfect thing to have around the house, just right next to your front door, to be able to grab, going outside to shovel the driveway, to go chop your wood. I guess the difference about having this at home would be running water. It's a little more comfortable. And... a nice hot shower.