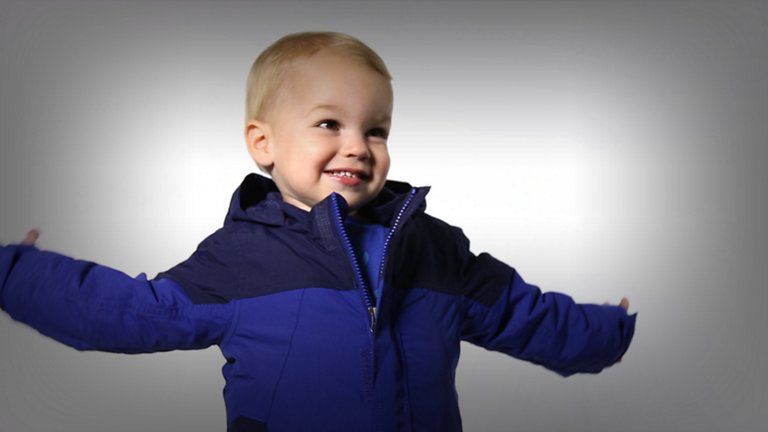 Kids' Grow Cuffs
At L.L.Bean, we make our infants' and toddlers' outerwear just as tough as our big kids' outerwear, so it's guaranteed to keep kids warm season after season.
But we also know that sometimes kids outgrow their clothes after just one winter, or even before a first season's finished. That's why we include special grow cuffs on our infants' and toddlers' winter jackets, ski bibs and snowsuits – because growing kids should have clothes that grow too.
Our grow cuffs add an extra inch and a half of fabric just inside the sleeves or pant legs. Expanding the cuffs is quick and easy. Simply turn the garment inside out, cut the red thread and pull the white thread to let out the hem. Just like that, you've extended the length of the garment for another winter or kept up with a midseason growth spurt.
Once winter fun calls, you can always rely on our outerwear to keep kids warm and comfortable this season and the next.