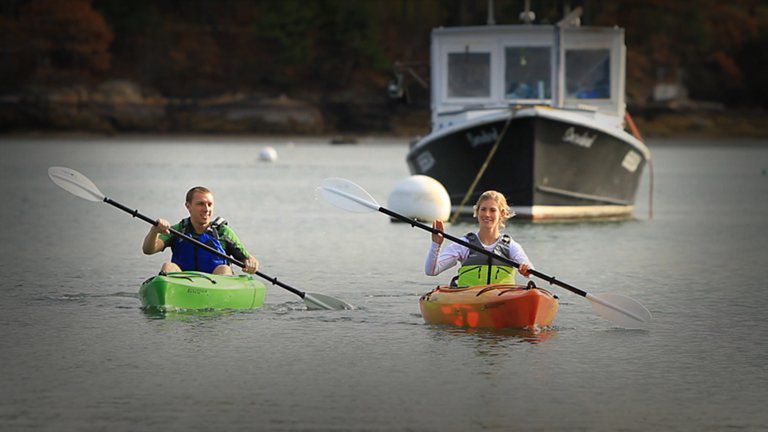 Our fun, easy-to-use Manatee kayak is a great choice for paddling with family and friends.
You'll notice right away how light and comfortable the manatee is. At only 40 pounds, it's easy to get from the car to the water.
Our Manatee Deluxe kayaks have been updated with new Zone Deluxe seats. This seating system features extra-plush foam padding with a fully adjustable backrest and seat that eliminates pressure on your legs and ankles and the foot pegs are fully adjustable. The padded cockpit makes it easy to sit upright and rest your knees while paddling.
There's plenty of on-board storage: a rear hatch for a dry bag or spare clothes; a handy paddle park to rest your paddle; and front and rear deck bungees for your water bottle and anything you need to keep close by.
The manatee is compact in size, but its advanced hull design makes it efficient to paddle, and it holds a straight course with little effort.
Perfect for exploring a lake, pond or sheltered cove, the manatee is comfortable, easy to maneuver, and fun for the whole family.