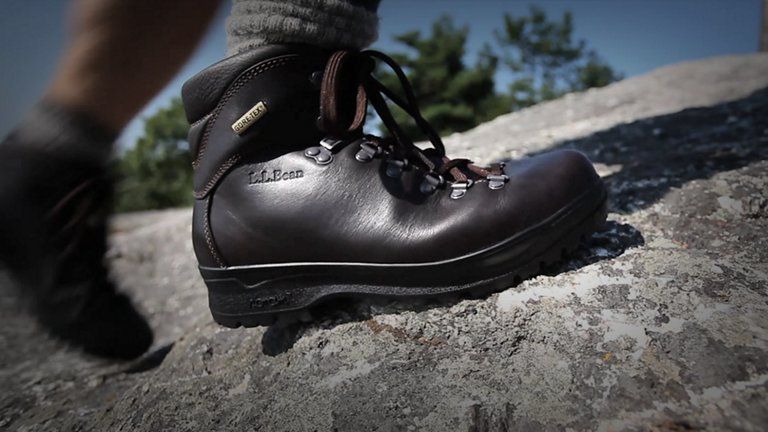 Choosing Hiking Boots
Hi. I'm Anne from L.L.Bean's footwear development department, and I'm here today to talk to you about how to choose a hiking boot. Footwear is the single-most important piece of hiking equipment you'll need. When choosing your footwear, start by identifying the type of hiking you'll be doing. The most popular types are day hiking and backpacking. A day hike might be anything from a brief morning stroll to a multiple mile trail in a national or state park.
Your footwear should be lightweight, flexible and protective, like our Trail Model Hikers. The Trail Model comes in a low-cut style and a mid-cut style that provides more ankle support. It's designed to fit comfortable right out of the box, with plenty of cushioning. On a longer or more challenging hike, you need to be prepared for changing weather and varying trail conditions, like rocks, mud and tree roots. Look for a higher-cut boot that provides extra ankle support and protection.
These Gore-Tex Cresta Hikers have been our most popular backpacking boots for years. They're expertly crafted, durable, and fully waterproof, and have an aggressively lugged Vibram outsole for reliable traction in any conditions. Backpacking boots should feel snug but comfortable. A good hiking boot will conform to your foot over time, so you'll want to break them in a bit before you take them out on a long hike.
At L.L.Bean, we have hikers to fit every activity, whether you're headed out for a walk in the park or backpacking in the mountains, choosing the right footwear is the first step toward an enjoyable hike.