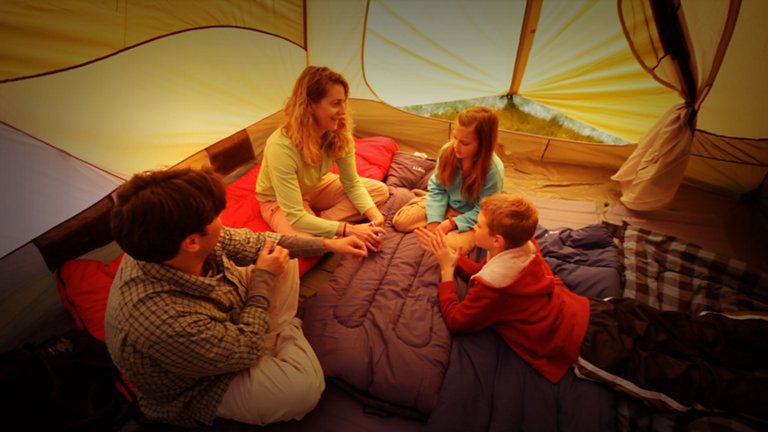 Camp Bags
Hi. I'm Melissa M. from L.L.Bean product development. The L.L.Bean Camp Bag is our most-popular sleeping bag. We use a high-quality polyester insulation that retains its loft, which means it won't clump, even after repeated washings.
The nylon outer shell stands up to the rigors of camping while remaining soft to the touch. The bag comes in your choice of two linings. Our soft, 4-ounce flannel lining is as warm and cozy as our Premium Flannel Sheets. The bag is available in three sizes: Kids', Regular and Sportsman's XL, and in two temperature ratings: 40 degrees, for those warm summer nights; and 20 degrees, for cold temperatures – the same as some of our technical sleeping bags.
Our cotton polyester blend lining, which is available in Kids' and Regular sizes, has a 40-degree rating and feels like cotton, but dries much faster, making it a great choice for warmer temperatures.
Our customers are always telling us how much they love the L.L.Bean Camp Bag. Whether they're bringing it along on a family camping trip or rolling it out for a slumber party at home, it's a perfect choice for any family looking for a high-quality sleeping bag. Shipped for free, and as always, backed by our L.L.Bean guarantee.