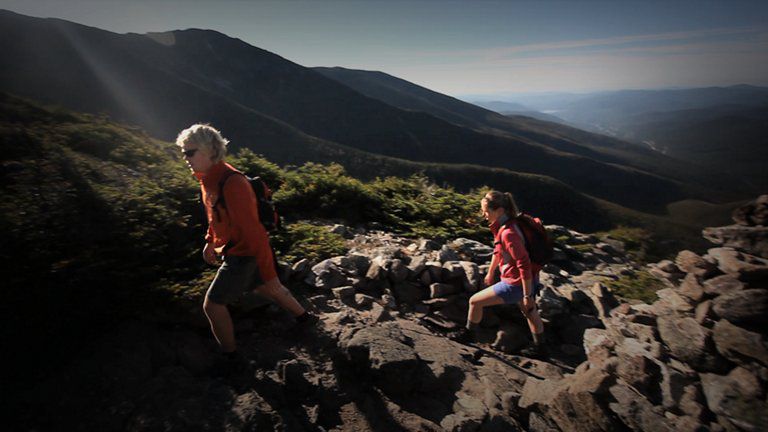 Pathfinder Soft-Shell Jacket
My name is Mike. I work for the High Mountain Huts for the Appalachian Mountain Club in the White Mountains of New Hampshire.
Greenleaf Hut here is located on the shoulder of Mount Lafayette. It's a 2.9-mile pack in, up very steep, rocky trail. The Whites are known for having very rugged trails, and we pack up that almost daily, for some of us.
My experience with the soft-shell piece has been very positive. It is a little bit windy and getting to be chillier as the sun sets, and it's very, very warm – the wind does not cut through it. It's quite comfortable. The inside lining is very, very soft. The zippers are good, they're easy to catch and I do like the cuffs as well. The inner lining is actually very good at keeping wind out, and I am a huge fan of the color.
This is a jacket that I would certainly wear for casual occasions. I would wear this in town and I would wear it working here in the huts.