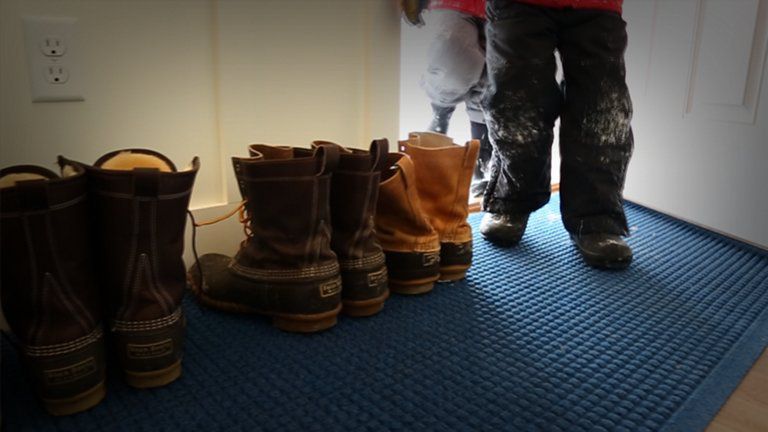 With L.L.Bean's American-made Waterhog doormats, it's easy to keep grass, mud, snow and water where they belong – off your floors.
A unique fiber system – with thick fibers for scraping away mud and dirt and thin fibers for holding and containing water – keeps surfaces clean and dry. A rubber backing helps keep the mat in place. With a wide variety of colors, sizes and styles, you'll find a Waterhog that looks great wherever you need to protect your floors.
Waterhogs are heavier and more durable than similar mats, designed to dry quickly and resist mildew, shredding and fading. They're naturally stain resistant, and also very easy to clean – just sweep and hose off. Hang to dry and the mat will be ready to get back to work in no time.