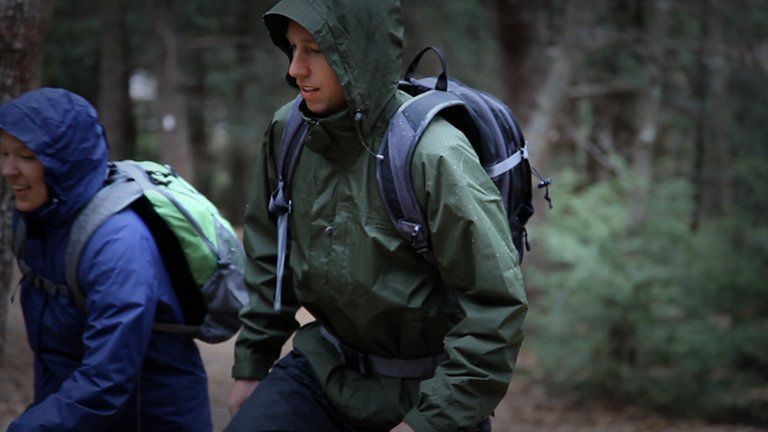 Stowaway Rain Jacket with Gore-Tex
Hi. I'm Brent Vanni from L.L.Bean's product development team. The Stowaway has been our bestselling Gore-Tex rainwear ever since we introduced it back in 1986.
The combination of windproof, waterproof and breathable Gore-Tex fabric and L.L.Bean design make it an unbeatable value. Based on feedback from our customers, we redesigned the Stowaway with some great new features. We took it down to Gore's research lab in Maryland and worked with their team to put the new design through rigorous tests, like their Rain Room. It was a great piece to start with, and now it's even better.
We start out here with a bonded visor, so none of the rain will hit my face; it just rolls right off the front. The hood is easily adjustable here, so you just pull these drawcords and it cinches down nicely. We have a lined, tricot collar here, for a little additional warmth, and it has an adjustable cuff with Velcro adjustments here.
Then we have a cinch on either side of the waist so you can draw it in so no water or wind can get up under the jacket. We have a stowaway pocket on the inside so you can roll it right up in its own pocket and just put it in your backpack, and you have it stowed away for the day.
Gore's Christy Haywood: At Gore, we test every Gore-Tex style to make sure it will keep you dry while you're outside. The Stowaway is a jacket designed for outdoor activities – walking, hiking, backpacking. We want to make sure when you're out there, if it does begin to rain, you're kept dry and comfortable.