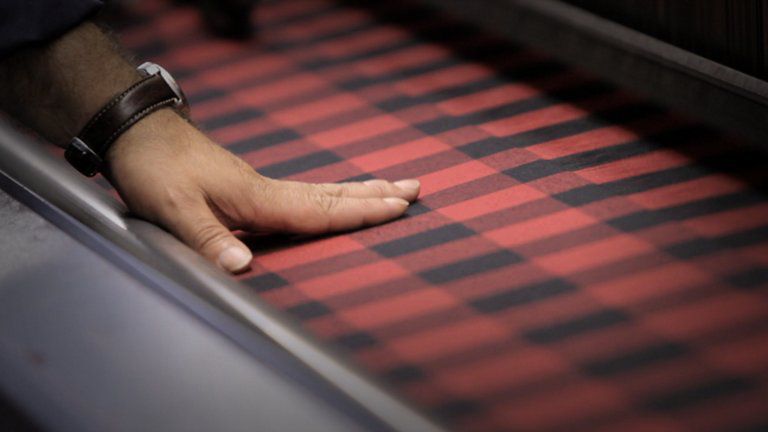 Portuguese Flannel
Hi. I'm Jill Gravel from L.L.Bean product development. We're here in Portugal working with our mills to make sure that we bring the best flannel to our customer. We really love Portuguese flannel for its durability, its quality and its exceptional softness.
Daniel Ribiero of the mill in Portugal: There is a big tradition of textiles in Portugal that started here in this region about 200 years ago. The workers, they don't have only the expertise in technical terms, they have the expertise in their hands.
Alberta Marimba in Portugal: The flannel product is a difficult product to produce because with the flannel articles you have to have a very good balance between the smoothness and the fabric appearance.
Daniel: This balance is extremely difficult that can only be achieved with years and years of experience, touching the flannel and feeling the fibers.
Alberta: L.L.Bean is the only company that requires us to inspect all that we produce before being shipped in order to guarantee that what we supply makes the standards and is of premium quality.
Daniel: What we are exporting and what leaves from Portugal is something that is superb and first-quality product, that's for sure. Guaranteed.