Comfort Ranges
Our rigorous scientific testing makes it easy to find the right outerwear for any conditions. Guaranteed.
Play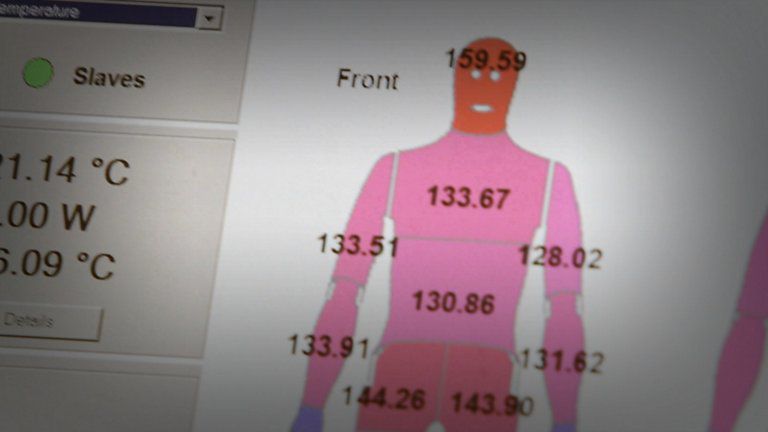 Brent Vanni, L.L.Bean Product Developer: I'm here today to talk to you about our Comfort Ranges, the warmth-rating system we designed to help you choose the right outerwear for your needs.
Elizabeth McCullough, co-director of the Institute for Environmental Research: Here we determine the temperature ratings for outdoor apparel. First, the mannequin is dressed in the L.L.Bean base ensemble. This consists of thermal underwear, a fleece shirt and jeans, a knit ski cap, mittens and boots. Then we add the jacket to be tested.
Brent Vanni: The mannequin's surface is heated to a constant temperature, which simulates the average skin temperature of a human being, then the mannequin's computer system measures how much heat is lost from the body to the environment. Not only do we test these products in the lab, but we test them in the field as well in some of the harshest conditions we can find. These field tests ensure that the lab tests correlate to real-world experience.
We conduct all this testing so you'll have the guidance to buy the right outerwear for any conditions. Guaranteed.