Katahdin Iron Works Heavyweight Sweatshirt
The Katahdin Iron Works Heavyweight Sweatshirt is warm and comfortable enough to wear all day, but rugged enough to stand up to years of hard use.
Play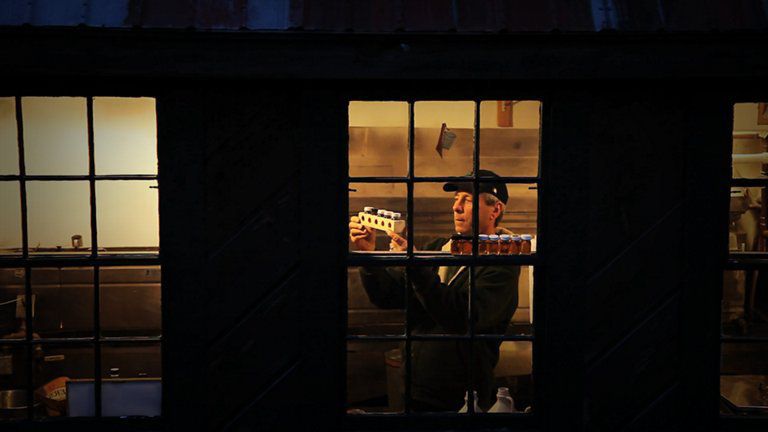 Katahdin Iron Works Heavyweight Sweatshirt
Hi. My name is Rick. I live in southern Vermont, and I'm a part-time sugar maker and full-time contractor.
Well, I really like this Katahdin Iron Works Sweatshirt that I've gotten from L.L.Bean. During the sugaring season, it's consistent where you need some sort of and outer layer every day. In the mornings, it's chilly, generally, and in the evenings, and even in the sap house when it's warm, when you're firing the evaporator, the fire is so intense – it's really helpful to have on a layer just because instead of insulating you from the cold you're insulating yourself from the heat.
Myself and a lot of people that work outside like hooded sweatshirts. One thing that everyone likes is just the feel of the hood, even if you don't have it up it's just like a little buffer on your collar. This one's a little extra cushy with the lining. When I do have the hood up, it's very warm and feels very good. I've had it on some real windy days, and it cuts the wind real well. It has nylon sleeves on the inside, so it's really easy to get on and off.
Since I've gotten the sweatshirt, the guys on my construction crew have really been eyeballing it. I think what I might have to do is buy them all one so they leave mine alone.