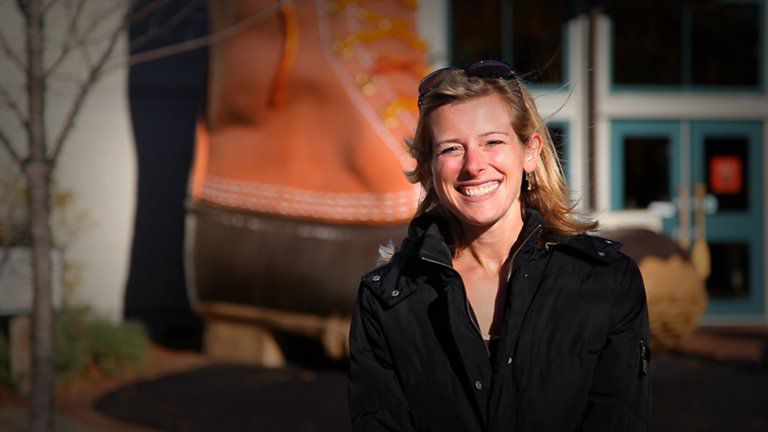 Guaranteed to Last
Customer Erin T.: At L.L.Bean, we're always satisfied – 100 percent guarantee. It's easy.
Customer Karyn R.: I will shop here versus other places just because I know that they stand behind what they're selling.
Customer Philip C.: It's actually a real reason why I buy, because if I have a problem, I can send it back.
Customer Paul F.: Well, with Bean's, it's like they want you to be happy, regardless.
Customer Jim P.: It gives you confidence that everything you wear, L.L.Bean stands behind, and I would be pretty close to naked if I didn't have L.L.Bean on today.
L.L.Bean employee Mike Gawtry: As a designer and developer, there's no gray area with the 100 percent satisfaction guarantee. It lets you say, with confidence, that this has to work, and if it doesn't, the customer gets to bring it back.
Employee Rachel Tanner: I always try to reassure them, just let them know, if you're not satisfied with it, return it to us, because we don't want you to have something that you're not happy with.
Customer Joyce A.: I think they trust me, just like I trust them. So they expect me to do the right thing just like they do the right thing.
Employee Shannan Blaich: I want to push on to the next person something that's a piece of quality that I would be willing to purchase myself. If I'm not going to buy it myself I'm not going to pass it on to a customer.
Employee Tom Begley: When we're done testing this piece, we can then say it's ready to meet our 100 percent guarantee.
Employee Dan Otis: We'll be ensuring that the customer will be happy with the product, which is what our guarantee is all about. We want people to be satisfied and happy with what they buy.
Employee Fiona L.: Not many things in life are guaranteed, but L.L.Bean is, so that's pretty unique!
Cameraman: What do you guys think of the L.L.Bean guarantee?
Kids: It's awesome!