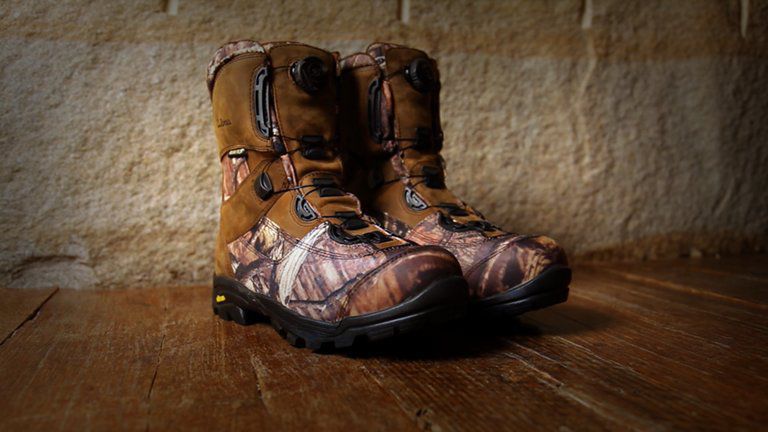 Technical Big-Game Boots
Hi. I'm Jeff Miller, senior developer for Hunting and Fishing here at L.L.Bean. I'm excited to tell you about one of our most technologically advanced pieces of footwear for hunters – our Technical Big-Game Boots.
L.L. Bean first got its start with our iconic boot, the Maine Hunting Shoe, in 1912. Now, 100 years later, we continue to provide the highest-quality, most innovative footwear to hunters.
Our Technical Big-Game Boots are built specifically for the demanding hunter. Following the success of our award-winning Technical Upland Boots, we knew our customers needed a technical boot specifically designed for big-game hunting. The BOA stainless-steel closure system gives you the ultimate in fit and adjustability. Just turn the knob and the laces tighten, to form a comfortably stable envelope around your foot. Your boot will obtain its perfect fit, and never loosen or come untied. To remove, you simply pull out the dial and the cables instantly release.
A Gore-Tex waterproof lining and 600 grams of insulation combine for complete protection from the elements. The Vibram outsole features an aggressive tread for tackling any terrain when you're in the field. The upper is made from 1,000-denier nylon with leather trim and a TPU toe cap for added durability. To top it all off, we printed the nylon in Mossy Oak Break-Up Infinity, a cutting-edge camouflage pattern, for the discerning big-game hunter.
We think you'll find our Technical Big-Game Boots to be the most comfortable hunting boots you've ever worn, guaranteed to give you the ultimate performance in the field.