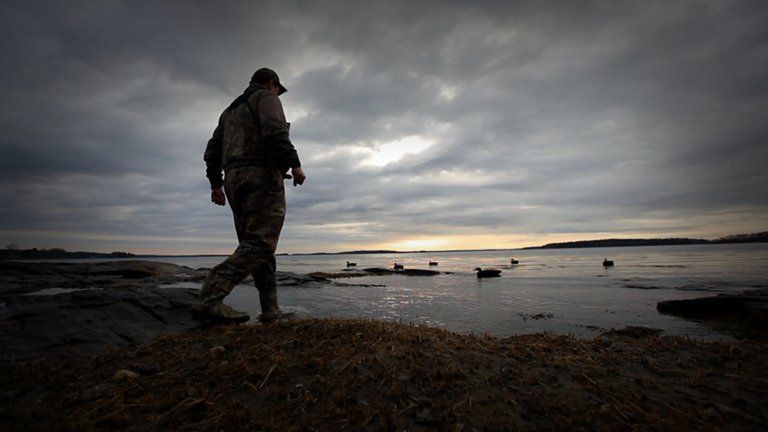 Duck Decoys
Hi. I'm Mike Gawtry, director of sporting equipment at L.L.Bean. We're out here right off of South Freeport and we're living a little bit of L.L.Bean history this morning.
This island that we're standing on was where the original cork decoy that L.L.Bean produces was invented. Back in the 1930s, a man named George Soule was working in the shipping room at L.L.Bean. On certain mornings during duck season, L.L. would come down the stairs and say to George, "Let's you and I go duck hunting. Don't bother to punch out."
On one hunting excursion, George challenged L.L. that he could make better decoys than what the store was currently selling. After testing them in the field, L.L. decided to start selling them in 1936. The success of George's decoys became widespread. They worked so well that when hunters would set them out on the water, ducks would pour in, ignoring all the other rigs in the area.
Now, 75 years later, we continue to use the original stencils and carving machine from George's decoy shop in Maine. Each decoy is crafted by hand and painted in realistic detail to fool the wariest ducks. Unlike plastic decoys, the natural buoyancy of our cork allows them to float more realistically, when there's a ripple in the water, instead of bobbing up and down. Cork is an antireflective, so that when the sun hits them, there's no unrealistic shine as seen with plastic decoys.
Our decoys are offered in seven different species, including mallards and black ducks. We also offer magnum size, great for hunting in large open water, so the decoys are more visible to ducks flying at a distance.
Today, we continue George's tradition, and produce the most innovative, high-quality decoys in the market.