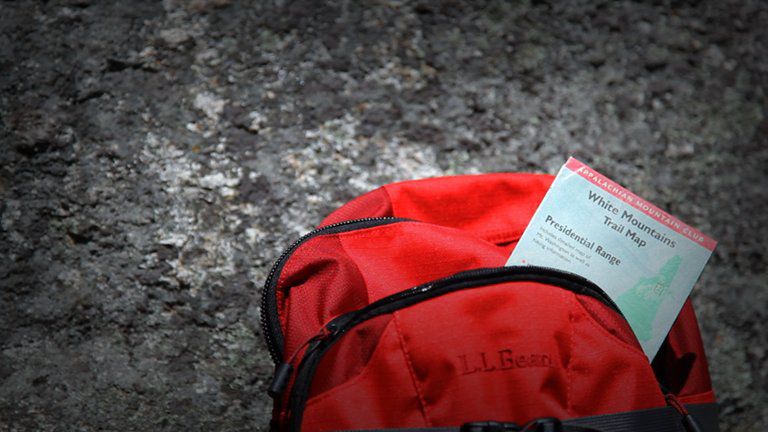 What to Pack for a Day Hike
Hi. I'm Brent Vanni from L.L.Bean product development, and I'm here to talk to you about what to bring on a day hike. Before you start out for the day, it's important to bring the appropriate gear.
Start with a daypack. Choose one that fits you comfortably so it won't weigh you down on the trail. The right footwear is essential – keep terrain in mind. In general, you'll want more support if you're hiking steep hills or going on a longer hike. You'll also want to wear socks that will keep your feet dry. Choose a wool or synthetic pair that will wick moisture and keep you warm, even if your feet get wet. Bring a packable rain jacket and an insulation layer too, just in case the weather turns bad.
Though not an essential, trekking poles are a great item to bring along on any hike. They help provide better balance and footing on downhill and uphill climbs. Pack a headlamp or a flashlight in case you end up staying out after dark, and be sure to bring extra batteries. Bring a trail map as well as a detailed topographic map and a compass or GPS if you plan on going off trails on an extended hike. You'll want to practice using these before you hike so you know how to work them.
Make sure you have plenty of water – around three quarts of water per person or more, depending on temperature and the length of your hike. Choose food that is dry, lightweight and high in energy, like a trail mix, a peanut butter sandwich, or sports bars. Whatever you choose, you'll want it to be able to survive a day in your pack.
Take matches and a lighter in a waterproof container. If you're going on an extended hike and there's room in your pack, bring a fire-starter kit in case you need to start one quickly for a late meal or added warmth. A multitool or a knife is another essential for food prep, fire starting and help building a shelter if you end up staying out late and need to spend the night.
For safety, keep a whistle in your pack as well; if you get lost, the sound carries much father than your voice. Pack a small first-aid kit stocked with everything you need, including any personal medications and a Ziploc bag of toilet paper. Sun protection is also important, even if it's a cloudy day, so be sure to pack your sunglasses, sunscreen, lip balm and a hat.
And finally, bring your cell phone; make sure it's fully charged before you leave the house. You'll also want to leave behind a copy of your itinerary with a neighbor or friends, so they know where you're going, and when to expect you back.
Now that your bag is all packed, you're ready for any adventures ahead.