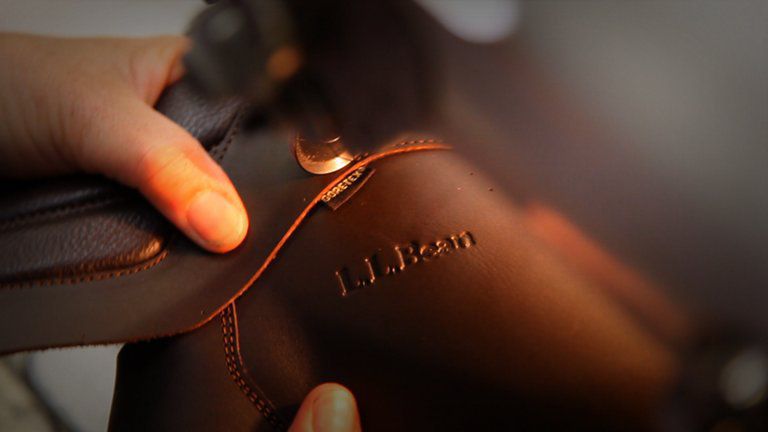 Cresta Hiking Boots
Hi. I'm Anne Smith. I'm in footwear product development here at L.L.Bean, and I'm here to tell you about some of our premium leather hiking boots.
When you're out for a hike, boots are the most important piece of equipment you'll need. Comfort, support and durability are critical to your time on the trail, which is why we're committed to creating superior boots for ultimate performance.
Our Cresta Hikers and Mountain Tread Hikers have been some of our most popular backpacking and hiking boots for years. Our boots are handcrafted in Europe, exclusively for L.L.Bean, and offer exceptional performance.
Paolo Bordin: My name is Paolo. I'm the son of the founder of the company, Galiano. For us, being a family business means to have different values other than the simple profit. The difference is it's made from something that not really material but immaterial – the craftsmanship; and there is all the history of the people that are making them that use small details that at the end of the process make the boot better.
Anne: To achieve a perfect fit, our expert craftsmen start with the carefully carved model called the last, which is used to form the shape of the boot. They use only premium materials like fine Italian leather, waterproof Gore-Tex liners and rugged Vibram outsoles.
Giancarlo Foscaro: When we make the upper, we try to make something that wraps and follows very well the shape of the last, because if we respect the last, we respect your foot.
Paolo: The only way you can understand it is wearing the boots and testing them for how it was in the field. Then you will feel that it's something different.
Anne: When you slip into the comfort of our hiking boots, you'll understand why we use only the finest materials for maximum performance on the trail. Our boots offer quality you can count on, mile after mile. Guaranteed.