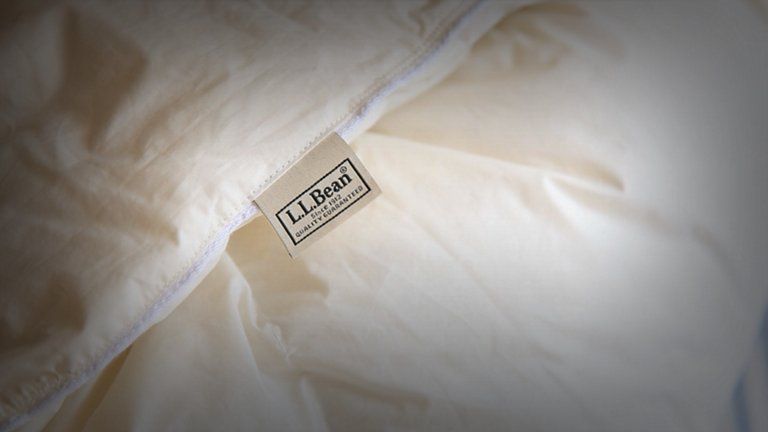 How to Choose Down Bedding
The high-quality goose down in our comforters is one of nature's most effective insulators. Because it's breathable, down helps keep you warm in winter and cool in summer, and we offer options to suit any climate.
We never compromise on the quality or amount of down filling we put into our comforters. Our premium 600-fill white goose down lofts higher and traps more air than lower-fill-power down, so it provides better insulation, with the same amount of fill.
Our down is also certified hypoallergenic, exceeding government standards, and the soft 280-thread-count cotton covers are 100 percent downproof. All our comforters are generously oversized, so you get better coverage without paying more. We offer three different constructions, each in two different insulation levels. Your choice will depend on your climate, and whether you tend to sleep cool or warm.
Box-Stitch Comforters are a great choice for all-season comfort in mild to moderate climates. Sewn-through squares keep the down from shifting and eliminate the need to shake your comforter out.
Baffle-Box Stitch Comforters offer year-round warmth in moderate to cool climates. A thin layer of fabric baffles connecting the top and bottom allow for greater volume, resulting in maximum loft in each chamber, uniform thickness and no cold spots.
Our Permabaffle Box Comforters will keep you warm even on the coldest winter nights. The fill is concentrated in the center of the comforter, where it's needed most. The surrounding frame has lighter insulation. A patented interior system prevents shifting and evenly distributes the down for better heat retention.
No matter which style you choose, down comforters from L.L.Bean offer heirloom quality and year-round warmth at a great price.