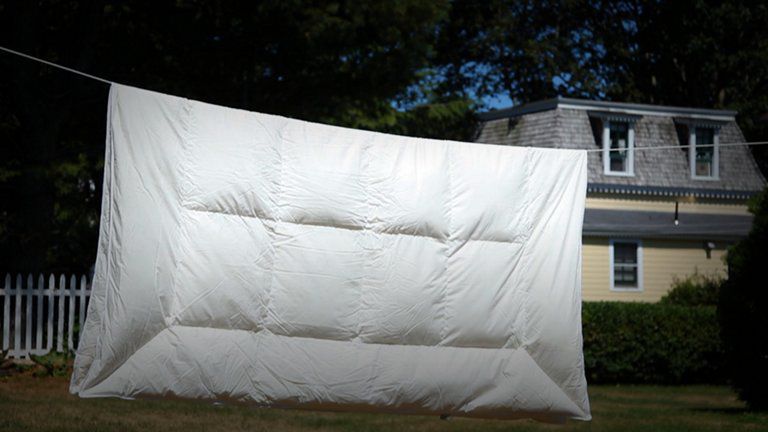 How to Care for Down
It's easy to keep your down comforters and pillows in great shape for years to come. Unlike some of our competitors' comforters, ours are machine washable. We recommend using a front-loading machine or a commercial washer. You'll want to use a mild detergent and wash on a gentle cycle. Tumble dry on low heat, toss in a tennis or dryer ball to help even out the fill as it dries.
If weather permits, we recommend hanging your comforter outdoors to dry completely. The sun has natural antimicrobial properties to help keep the down fresh and clean. You won't need to wash your comforter more than twice a year. Once it's been washed and dried, use a comforter cover to keep it protected. Our covers come with internal ties to easily keep your comforter perfectly in place.
If you aren't using your down comforter right away, keep it in its storage bag to ensure it stays dry and protected. If you have questions or concerns about your down comforter or pillows, our Customer Service team is always standing by to help. Just call any time.