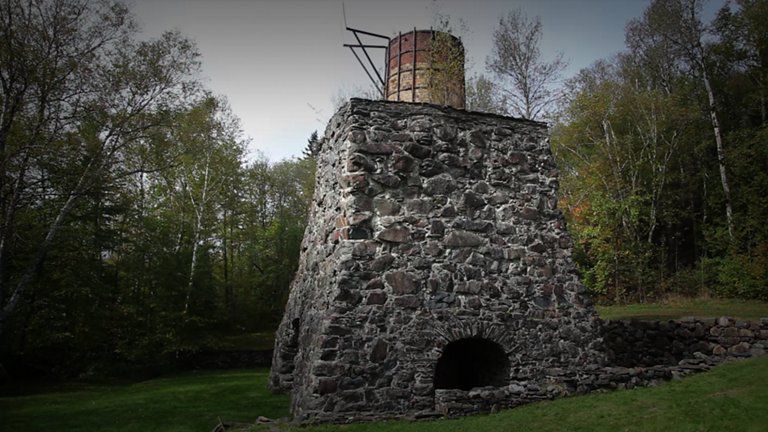 Katahdin Iron Works Apparel
Hi. I'm Don Rogers from L.L.Bean, here in northern Maine, at the site of the original Katahdin Iron Works, the inspiration for our line of heavy-duty work apparel.
From 1843 to 1890, the men at Katahdin Iron Works blasted ore out of these remote mountains and turned it into iron. This rough work provided hundreds of Mainers their livelihood for half a century.
Recently, volunteers from the Appalachian Mountain Club's Maine Woods Initiative came to work in the same unforgiving terrain. L.L.Bean outfitted then with prototypes of our Katahdin Iron Works clothing, and by combining their feedback with our lab testing, we created some of the toughest work apparel available.
We built this clothing with the history of the Iron Works in mind. Heavyweight fabrics protect against the heat of a furnace and the cold of Maine winters. Triple-needle stitching will hold up through years of wear, whether it's at the work site or deep in the great north woods. Innovative materials, like water repellant Nor'easter cotton and lightweight PrimaLoft insulation provide protection from the one thing that hasn't changed in the last two centuries – the Maine weather.
Though it no longer burns, Katahdin Iron Works' blast furnace still stands, defiant against the passage of time. Building on the tradition of the iron works, and the men who endured the harshest conditions Maine could offer, L.L.Bean's Katahdin Iron Works Apparel is rugged, dependable and authentic. Like the blast furnace, this clothing is built to last. Guaranteed.