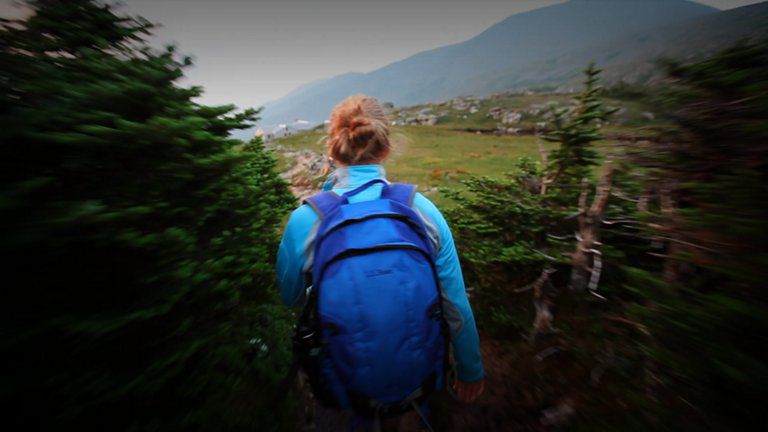 Layering for Warmth and Comfort
Hi. I'm Brent Vanni, and I work in product development at L.L.Bean. I'm here today to teach you how to stay warm and comfortable, whether you're going on a brisk fall hike or a mid-winter snowshoeing trek.
You might not always think about what you're wearing until you're already on the trail, but it's important to be prepared. Because your body varies its heat output during periods of activity and rest, dressing in layers is especially critical when you're participating in outdoor sports like skiing, snowshoeing or even hiking. L.L.Bean offers layer options in a variety of fabrics and weights.
First is a base layer. Choose a noncotton fabric like merino wool or our Polartec Power Dry. These fabrics wick moisture away from the skin to keep you comfortable and dry. This layer is worn closest to the body, and should be quick drying, close fitting and breathable.
Second is an insulating middle layer, like a fleece jacket or PrimaLoft vest, designed to add warmth by trapping your body's heat. This layer should be warm but lightweight, quick drying, breathable, and durable enough to act as an outer layer on warmer days.
The third layer is your weather protection. This outer layer, like a shell, windbreaker or rain jacket and pants is your best defense against the elements like wind, rain and snow. Your outer layer should be wind and water resistant, breathable and adjustable. Even on a short hike, it's a good idea to bring along a small backpack so you can shed layers if you get too warm, or put on additional layers if you get cold. You'll also want to bring a hat, gloves, and extra socks.
Keeping your head, hands and feet warm and dry will help maintain heat in the rest of your body. Whether it's 50 degrees or 15 below, dressing in proper layers is the best way to stay safe and comfortable in the outdoors, and you can count on L.L.Bean for the right layers for any outdoor activity, in any conditions.