L.L.Bean Discover Something: Sharon Young
Watch video of L.L.Bean's Get Outfitted Gear Giveaway winner Sharon Young. Hear her story and find out what she won – and learn what she discovered in the outdoors.
Play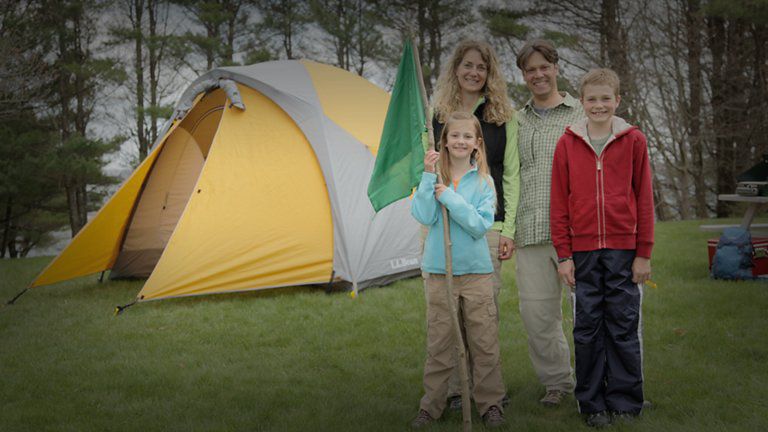 L.L.Bean Discover Something: Sharon Young
Sharon: We, as a family, love to do a lot of things together. I'm pushing for our family to get to a place where the outdoors is a priority – to experience the outdoors and have that be your playground. That's what I've always wanted for my kids.
Because of the opportunity from the Get Outfitted Gear Giveaway, we are able to experience something that is going to push our outdoor experience to the next level. We didn't win a tent from L.L.Bean – we won more than that. It gives us the chance to be able to explore some places that we haven't been able to do before.
It's really amazing how you take a small environment, and yet you're separate. And yet you have this big environment that's vast, it's bringing you together. And to do something as a family, together, is bringing out that adventurous spirit again in me and realizing that I don't have to let go of it.
I see my kids trying things and it sparks something in me – it brings out something in me that makes me want to try it, too. I don't have to be overseas to do something adventurous; I can do it in my own backyard.
I'm Sharon Young, and I discovered what my kids knew all along.